Charna E. Sherman Law Offices Co., LPA is a tenacious litigation boutique, specializing in complex commercial litigation and the relentless resolution of legal problems to meet client business objectives. Our firm offers inspired, values-driven "Principled Law."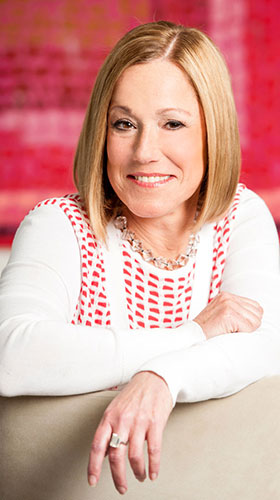 No limits, no barriers. And no case too complex. That's how we approach the practice of law.
Our firm is led by founder and sole shareholder Charna E. Sherman, a top litigator and a nationally recognized thought leader on diversity in the legal profession. With knowledge and experience gathered at premier law firms, including as a former equity partner in an Am Law 100 firm, Charna has assembled a nimble "uber" team of highly experienced legal professionals who share her vision and passion for being tough, tenacious and rigorous about detail — whether fighting against long odds in court or crafting the strategy for successful mediation and settlement.
Charna's client relationships over the past 35 years have focused on many of the world's most powerful businesses, including Fortune 5 companies, in some of their most sensitive, high stakes litigation. Our experience includes:
Complex commercial litigation and white-collar defense
Toxic tort, environmental, health and safety, and product liability litigation
Intellectual property litigation
We practice "Principled Law," guided by these principles:
Determination To Meet Client Objectives

From the moment we introduce ourselves, our clients should and will know that we truly value working together as a team, and that we value each others

'

talents and perspectives. Because our aim is success, we listen to and learn about our clients, but they can also count on us to be direct, forthright and offer solid advice to protect core goals, resources and reputations.

Strategic Versatility

We think like master chess players — working strategically, creatively and nimbly to clarify, reshape and reframe positions to protect client resources and reputations. We engage in wide-open thinking, never losing sight of the big picture and business goals.

Tenacity

We evaluate and pursue every possible avenue in the legal arena. Behind the scenes, in the courtroom, with opposing counsel, and during settlement and mediation negotiations, we are relentless on behalf of our clients.

Passion

We are energized by the opportunity to solve complex legal challenges and pursue justice. See our featured cases.

Respect

We believe our profession demands respect, and our clients expect and deserve our best in the tenacious pursuit of justice and unmatched legal support to help them achieve their business goals.

Commitment to Diversity and Philanthropy

We are committed to fostering diversity and contributing to our community. We practice diversity in our professional lives and we promote it at every opportunity. We live this value because we really believe it: precisely because diversity draws on a wide variety of viewpoints, it yields better results.